NHS vs Private Hearing Aids
Many people choose to get their hearing aids free from the NHS, rather than from a private hearing aid specialist like St John's Hearing Aid Centre, but what are the differences and which is right for you?
If you think you might be experiencing Hearing Loss, the first step is to get your ears checked.
Booking a Test
Getting your hearing checked through the NHS is simple, but not always quick. First, you'll need an appointment to discuss your concerns with your GP, and if they think there is a need, they will refer you to your local audiology department for a hearing test.
It's completely free to get your hearing checked through the NHS, and if there are underlying ear problems that need treatment such as infections, you're in the right place.
Booking a private hearing test is much easier in comparison. Simply call your local hearing aid centre and they can arrange for you to visit a branch or they may even offer Free Home Consultations at a time that is convenient to you.
Most offer Free Hearing Tests like ourselves and if there are underlying problems, they can quickly refer you to your doctor for treatment.
Waiting Times
One of the obvious frustrations when it comes to the NHS is the waiting times. A doctor's appointment is rarely instant and getting an initial test with the NHS can take at least a few weeks, whereas a private hearing aid centre could see you in a matter of days.
Even in simple cases where the doctor recommends Ear Wax Removal, there can be a significant wait for a referral. And the biggest wait comes with receiving your hearing aids themselves once your prescription has been identified.
With the strain that the NHS is under, overall this means that the process of getting hearing aids can take months, rather than weeks, as is more common with private hearing centres.
Hearing Aids on the NHS
The NHS has a relatively small selection of hearing aids to choose from, made smaller depending on your needs.
Their catalog is updated every year to keep up to date, but they're often basic compared to the latest private hearing aids. As well as being indiscreet and rarely stylish, they may not work very efficiently in louder environments such as pubs, restaurants etc..
A typical NHS hearing aid will be a Behind the Ear (BTE) model with either an open fit ear piece or a moulded fit ear piece.
A BTE hearing aid is powered by a small battery housed in a plastic casing which sits behind the ear and a cable is attached from the battery compartment to the ear piece which sits in the ear.
Private Hearing Aids
In contrast, when purchasing Hearing Aids from a private hearing centre, there are a wealth of options available. Everyone is different and there is a hearing aid that best suits you.
The advanced technology available can also dramatically improve your quality of hearing with aids tailored to suit specific needs, from moderate to severe hearing loss, to hearing aids that help control tinnitus.
Whilst some of these solutions may appear expensive, the benefits that they bring can be significant and not only improve the quality of your life, but enhance it further through modern technology.
Advanced Technology
Some of the technologies NOT currently available on the NHS include:
Tiny / Invisible Hearing Aids
The advancement in hearing aid technology has come on leaps and bounds over the years and one of the biggest leaps is in their size.
The latest In the Ear (ITE) hearing aids available privately range from tiny, discreet units to being practically invisible once in place.
Smart Systems
If you've ever been to a restaurant and struggled to hear the person next to you or wonder why everywhere has to have background music, this technology alone makes private hearing aids worth every penny.
With smart systems, hearing aids actively tune into your environment using a series of built in microphones, meaning that you can tune in to someone speaking and tune out of background sounds, even in noisy environments.
Rechargeable Batteries
No need to deal with fiddly batteries any more. The latest Rechargeable Hearing Aids simply charge overnight whilst you sleep and can offer as much as 30 hours usage on a single charge.
A full charge only takes a couple of hours via a compact and sturdy all-in-one dual purpose carry-case and charger.
Custom Control
The level of control you have with hearing aids can be anything from simple to completely custom. Some hearing aids even offer apps for your phone, from which you can change and save your settings in a matter of seconds.
And if you don't want to fiddle with settings, you don't have to. As above, modern hearing aids intelligently adapt automatically - changing volume, tone and other settings depending on where you are and what you're doing.
Bluetooth Technology
We live in a world of smart phones and other smart devices, and you can now connect to this technology with your hearing aid. With a bluetooth device, phone conversations, TV, films and music can be streamed wirelessly to your hearing aid giving you the best possible sound.
No more struggling to hear your phone in a noisy environment. You can even have hands-free mobile phone conversations with your hearing aid acting as both microphone and receiver.
Available bluetooth devices can be used as a hands-free mobile phone transmitter, assistive listening device, media streamer and hearing aid remote all rolled into one.
Directional microphones can enhance one-to-one conversations in noisy environments, whilst omnidirectional capability can be used for listening in meetings or other group settings.
Comfort
Modern hearing aid manufacturers have invested a lot in their design technology to create the highest levels of comfort. If suitable for your condition, In the Canal (ITC), Completely In The Canal (CIC) and Invisible in the Canal (IIC) hearing aids are custom moulded to fit your ear perfectly.
Modern hearing aids are also often very durable, with dust and water repellent coating and a solid construction.
Appearance
There are many different types of hearing aids available, from the most commonly seen Behind the Ear (BTE) hearing aids to ultra-discreet Invisible in the Canal (IIC) models.
Not every hearing aid is suitable for every person and in some cases you can get more discreet models through the NHS, but the majority of the hearing aids they offer are Behind the Ear (BTE) models.
With private Hearing Aids, you can choose from a range of styles that are right for you, including colour options and advanced technology to vastly improve your hearing experience.
Service
The NHS does remarkable things with the budget it receives, but the service you get is often referred to as a "postcode lottery". You will often find yourself dealing with different people each time you visit and may find yourself having to repeatedly explain your circumstances.
This can also be true of some private leading brand high street providers where staff turnover and rotation may be high.
With smaller family run or local private providers like St John's Hearing Aid Centre, you are more likely to deal with the same person over time and can build up a rapport with someone who gets to know you as patient.
Either way, unlike with the NHS, if you should encounter bad service, you can vote with your feet and go elsewhere.
Qualifications
Without a doubt, anyone you see within the NHS should be qualified, but the same is true with private audiologists.
Any hearing professional should be trained to recognise the potential more serious causes of Hearing Loss and be able to give professional advice on the most suitable hearing solutions for you. The only difference being that there are more options privately than on the NHS.
At St John's Hearing Aid Centre, our experienced, qualified audiologists are all HCPC registered and we're BSHAA members.
Cost
Within the NHS, hearing aids are provided for free as a long-term loan. Batteries and repairs are also free, although there may be a charge if you lose or break your hearing aid and it needs to be replaced.
You don't have to pay for any appointments or aftercare, although you may have to wait a while for either.
On the private side, there is no getting away from cost. Private hearing aids and associated technology can be expensive, costing the same or more as a week or fortnight's long haul holiday.
However, the positive effect it can have on your life may prove to be worth far more than a few weeks in a different time zone.
When it comes to private providers, it also pays to shop around. For example, cheaper hearing aids may come at the cost of service or aftercare, both very important in ensuring your needs are being met.
St John's Hearing Aid Centre
In the case of St John's Hearing Aid Centre, we pride ourselves on a friendly, personal and professional service, including:
Free Hearing Tests using the latest diagnostic equipment
Free demonstrations of the newest hearing aid technology
Free aftercare service
Interest free payment plans
We are approved suppliers for a wide range of Hearing Aids from leading manufacturers, including Oticon, Starkey, Phonak, Unitron, Widex and more.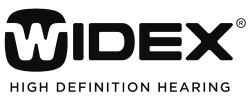 If you live in the Cumbria, Lothians or Fife area, you can read more on our About Us page.
In Conclusion
The NHS provides an invaluable service and offers you a way of enhancing your hearing in everyday situations. Their hearing aids do however come with limitations. If you think you might benefit from the technology available through private providers, then you may want to enquire further.
Shop around, see what's on offer and above all speak to a specialist at your local hearing aid centre. There is no obligation to buy and they have a wealth of knowledge that may help guide you.
Whilst private hearing aids can be costly, if you can afford them, you do get what you pay for.
Ultimately, you can't put a price on your hearing.