If you think you have Hearing Loss, these non-invasive tests will help to identify any issues and their potential ongoing severity.
Hearing Aids
Should you require one, St John's Hearing Aid Centre supply a wide range of digital private Hearing Aids from leading manufacturers, including Phonak, Starkey, Oticon, Widex and more.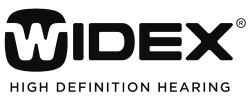 Whether you're looking for an In The Ear (including invisible), Behind The Ear or Spectacle hearing aid, our qualified audiologists will help to advise you on the most suitable digital hearing aids for your specific requirements.
After fitting your hearing aid, they will provide full instruction on daily usage. And if you have any teething issues or questions post purchase, aftercare is only a call away at our Grange-over-Sands branch.
Mobile Ear Wax Removal
We also provide a home Mobile Ear Wax Removal service. Carried out by a trained technician, this is done using one of two gentle techniques, either microsuction or irrigation.
Please take a look at our Ear Wax Removal page for more details.
Hearing Aid Repairs
Our Grange-over-Sands branch can carry out hearing aid Servicing, Calibration and Repairs, as well fit new batteries for most makes and ages of digital hearing aids.
If you're housebound or unable to get transport, we may be able to do repairs at your home. Alternatively, we offer a postal service to send hearing aids in to us for a quick turn around. Please contact us for details.