In addition, they also provide Business Software development and support services.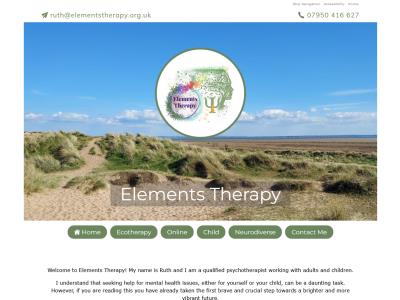 Elements Therapy
Elements Therapy (run by Ruth) offers face to face person centered counselling and psychotherapy for adults and children in Gosforth in the West Lakes in Cumbria.
Also available are Ecotherapy walks in the local area and Child Therapy home and school visits.
Ruth offers ND Affirmative Therapy and has many years experiencing working with children and adults who are neurodivergent, autistic or have ADHD.
www.elementstherapy.org.uk
Evolve Therapy
Evolve Therapy offer Counselling and Psychotherapy, including alcohol and drug Addiction Counselling and Trauma Counselling for PTSD, specialising in EMDR Therapy.
Face to face sessions in Preston premises or online, serving Leyland, Chorley, Lancashire and the wider North West.
www.evolve-therapy.org.uk
Airis Energy Solutions UK
Airis Energy Solutions UK are market leaders in carbon reduction and green energy technologies, offering zero capital expenditure solutions for LED Lighting Installation, Electric Vehicle Charging, Solar Car Ports and more throughout England, Wales, Northern Ireland and Scotland.
Working across all industries, they are Infrastructure Lighting Contractors and Car Park Lighting Installers, offering School Lighting Installation, Commercial Office Lighting, Industrial LED Lighting and Retail / Shop Lighting Installation.
As an end-to-end company, they manufacture, supply, install, finance and maintenance their own product range, also including LED Sky Ceilings.
BaddersWeb
BaddersWeb is a customisable Badminton Website Template underpinned by integrated Badminton League Software which is rich in features.
Designed specifically for online Badminton League Management, it offers an easy to use content management system back-end for update by specified association members.
Bozz Software
Originally founded in 1994 as a University project, Bozz Software is a small British software house planning to re-release their back catalogue for the Android and iOS mobile market.
Their published MS-DOS shareware programs included Bozzball, Quote for the Day, Sounds the Same, Thingies, Squarez and A Few Choice Words.
Cellfab Ltd
Cellfab Ltd specialise in the UK wide supply of low maintenance, aluminium Ready Made Driveway Gates and Garden / Pedestrian Gates.
They also offer Bespoke Gates installations throughout the North West of England, including Aluminium Gates, Timber Infill Gates, Automated Gates, Composite / UPVC Gates and Wrought Iron Gates and Railings.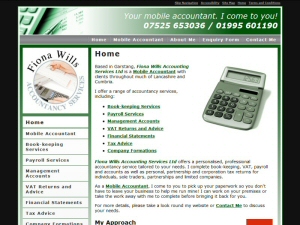 Fiona Wills Accountancy Services Ltd
Fiona Wills Accountancy Services Ltd are Accountants offering a Mobile Accountant service, including Book-keeping Services, Payroll Services, VAT Returns and Advice, Management Accounts, Company Formations, personal, self assessment and corporation Tax Advice and more throughout much of Lancashire and Cumbria.
www.accounting-fionawills.co.uk
Helen's Chocolates
Helen's Chocolates produce Luxury Handmade Chocolates to buy online in the UK.
Their range includes Select Your Own Chocolates assortment boxes, Sugar Free Chocolates, Chocolate Animals, Luxury Chocolate Hampers, Chocolate Wedding Favours, Handmade Chocolate Dragees and more.
Other treats and local specialities include Old Fashioned Traditional Sweets, Soft Italian Nougat and Lakeland Liqueurs.
www.helenschocolates.co.uk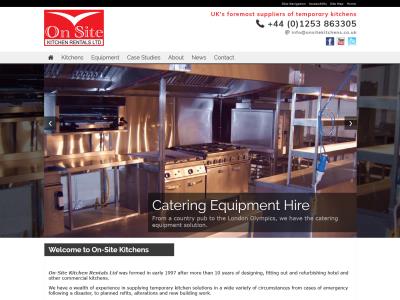 On-Site Kitchen Rentals Ltd
On-Site Kitchen Rentals Ltd are suppliers of Temporary Kitchens and Catering Equipment Hire to professional caterers across all industries, throughout the United Kingdom and Mainland Europe.
Their Commercial Kitchen Hire installations include Food Delivery Kitchens, Emergency Kitchens, Events Kitchens and other Temporary Kitchen Hire From planned refurbishment of Nursing Home Kitchens and School Kitchens to Construction Site Kitchen Hire, Temporary Prison Kitchens, TV and Film Shoot Kitchens and more.
Operating throughout the UK and Europe, their installations can be found from London and the South of England to the highlands of Scotland.
Their Temporary Kitchens include Marquee Kitchens, Mobile Kitchen Hire and Kiosk Hire.
A stock of Reconditioned Catering Equipment is also available to buy.
William Wilson Architectural Mouldings
William Wilson Architectural Mouldings are specialists in the restoration, production and installation of handcrafted Decorative Plaster Mouldings.
Their services include Bespoke Plaster Mouldings, Plaster Moulding Restoration and In Situ Plasterwork Repairs.
In addition, they also stock a range of in-house produced Plaster Centrepieces, Plaster Cornices, Plaster Dado Rails, Plaster Panel Mouldings and more.
www.wilsonmouldings.co.uk
The above website links to third party organisations are provided solely as advertisements.
Nor, by inclusion above, is endorsement implied for any product or service advertised on said websites.